Patricia Walsh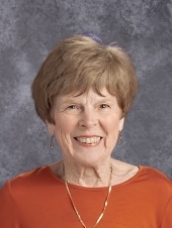 Patricia Walsh
Resource Specialist 6-8
Groups: Jr. High Resource
Pat is a true-blue-and-gold padre. She joined the OLMC community in 1992 as a Resource Specialist and has stayed ever since. Before joining OLMC, Pat worked in public education in San Francisco and San Carlos. She has over 40 years of education experience and loves everything about teaching.
Pat's favorite thing about OLMC is the friendly community and dedicated staff. Her own children and grandchildren have attended OLMC and she loves seeing them around campus.
A San Francisco native turned San Carlos resident, Pat enjoys traveling, reading, walking, and spending time with her grandchildren.