Faculty/Staff
At the heart of Mount Carmel's exceptional team are our passionate educators who have worked at Our Lady of Mount Carmel School for an average of 12 years. All our full-time teachers are California Credentialed and over half hold or are working toward an advanced degree.
Administration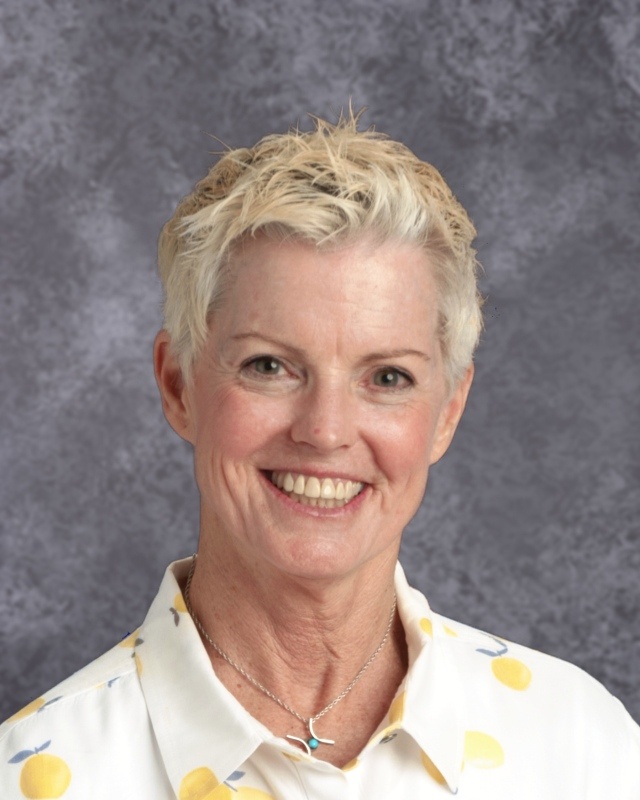 Deborah Farrington, Ed.D.
Principal
I want to briefly introduce myself, and I look forward to meeting every member of this wonderful community. I am delighted to continue my career as the Principal of Our Lady of Mount Carmel School. In addition to being an educator for the last 21 years, I am a mother, a wife, a lifelong learner, and a committed global citizen.
I've spent the last 17 years working at Sacred Heart Schools, Atherton as a global studies and math teacher at both the middle and high school divisions. Five years ago, I left the traditional classroom to promote experiential learning as the founding Director of Global Education at SHS. I built SHS's international student exchange program sending more than two hundred students around the world for global immersions and hosted numerous international faculty and student groups. Extending experiential learning, I initiated relationships with two global online learning consortiums enabling students to take alternative courses for academic credit. At SHS I was also actively involved in Service Learning and Campus Ministry, and I spent many summers living with RSCJ nuns and volunteer teaching at Sacred Heart schools in Uganda, Kenya, India, as well as other communities in Peru and Palestine. Prior to my work at SHS, I worked at JLS Middle School in Palo Alto Unified School District, Oak Avenue Elementary School in Los Alto School District, and La Entrada Middle School in Las Lomitas Elementary School District. My most fulfilling memories are opportunities when I witnessed students' personal growth as a process of facing challenges, overcoming fears, and opening themselves to new cultures and people.
I earned my Doctorate in Education at the University of San Francisco School of Education, focusing on Human Rights Education, in the International and Multicultural Education Department. I have both a B.A. in Economics and an M.A. in Education from Stanford University and a Master of Public Policy from the Kennedy School of Government at Harvard University. I hold California Single Subject teaching credentials in Social Science, English, and Mathematics, California Multiple Subject teaching credential, and a CLAD: Crosscultural, Language and Academic Development authorization. I am committed to lifelong learning.
I have three children. Daphne is an Emergency Medicine doctor at the Hospital of University of Pennsylvania in Philadelphia, and she is bilingual in Spanish and has been a dedicated volunteer at Puentes de Salud, a clinic with a mission to serve the health care needs of uninsured immigrants. Rocky is a Ph.D. candidate at the Department of Nuclear Engineering and Radiological Sciences at the University of Michigan, and he is researching advanced technologies for personalized treatment of lung cancer. Diego, my step-son, has a B.A. in Classics from the University of California at Santa Barbara, and he is a food and entertainment professional living in Sacramento. My husband of 17 years, Amado Padilla, Ph.D., is Chairman of the Developmental and Psychological Studies program at the Graduate School of Education at Stanford University. I am the third of of six siblings, two sisters live nearby in San Jose, and my mother lives in Campbell. I expect that some of you will meet my mother, Ann, as she loves to visit me and meet the young folks with whom I work.
I hope to bring my deeply-rooted JOY of faith, learning, service, community, and personal growth to my work at Mount Carmel. Cheers to a wonderful year together!
Degrees
Bachelor of Arts in Economics, Stanford University

Master of Arts in Education, Stanford University

Master of Arts in Public Policy, Kennedy School of Government at Harvard University

Doctorate in Education, University of San Francisco

Single Subject Credentials in Social Science, English, and Mathematics

Multiple Subject Credential

Crosscultural, Language and Academic Development authorization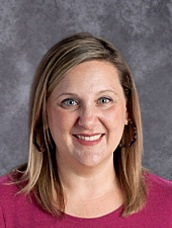 Jennifer Bruzzone
Assistant Principal; Math Teacher
Jen Bruzzone knew from an early age that she wanted to be a teacher; she grew up working in day care centers and babysitting. Taking care of others is her passion, and building relationships and connections with students, while also teaching them important life skills has always driven her work. She believes strongly in the idea that teaching is a calling, and feels most fulfilled when working with my students and seeing them smile! Her philosophy has always been based on the idea that students may forget what you said or what you did, but they will remember how you made them feel.
Jen's professional career began at her alma matter of Notre Dame Elementary. While getting her credential and Masters, she was the 6th grade aide and eventually co-teacher there. Upon completing her Masters at NDNU, she applied for a teaching position in the 6th grade at Our Lady of Mount Carmel and began as the 6th grade homeroom teacher in 2002. Jen was in this role for 16 years before adding the role of Assistant Principal while continuing to teach 6th grade full time. In 2018, she decided to take a major leap and transition from the classroom to pursue more work at the administration level, while still continuing to teach math to the middle school students. Jen currently teaches one class of 8th grade math.
Born and raised in the Bay Area, Jen loves to travel, cook, and just enjoy the simple things in life. Her personal life motto is docle far niente. It's an Italian saying directly translated to mean the "sweetness of doing nothing." It's a way of life that focuses on the art of living in the moment: focus on the present moment and try not to get caught up in much more. She finds such happiness in doing this and tries to work on this in the classroom and in her personal life.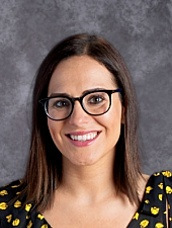 Sheila DeMartini
Dean of Student Life, Math Teacher
Sheila DeMartini is a Bay Area native who attended both grammar and high school in the Archdiocese of San Francisco. An alumni from St. Timothy School in San Mateo, and Notre Dame High School in Belmont, Catholic education has always been an integral part of her life. Sheila studied nursing in college, and found that her passion was centered around patient education. After a bit of soul searching, she realized that her gifts and talents in regards to education would be best utilized in a school setting. She started as an instructional aide at Our Lady of Mount Carmel, and after earning her Multiple Subject Credential, she was hired as a 1st grade teacher at OLMC. Sheila has been a 3rd grade homeroom teacher as well. She now teaches Middle School math and is the Dean of Student Life.
A social person, Sheila recalls receiving a check for "Needs Improvement" on her report cards growing up under the category of Self-Control due to her chatty nature! She always perceived nursing to be her passion because she could communicate with others and make a positive difference in their lives during a vulnerable time. Through her experience in nursing school, she realized that she loved interacting with her patients and educating them in order to be the best versions of themselves. Sheila realized that a clinical setting was not the best fit for her, and so she explored working with children. She soon realized that she could educate the youth and impact many lives through teaching. She is embarking on her 5th year of teaching and can safely say that she is where she is meant to be!
Sheila is passionate about educating the whole-child. While she is aware that academics are essential, she finds great value in the social and emotional well-being of her students and strives to show them that they are honored and loved. She sees the importance of emotional intelligence, and aims to help her students develop all aspects of themselves while they are under her care.
Sheila and her husband welcomed baby Brady George into their family on April 13, 2020 and they have been enjoying their little bundle of joy! Sheila loves to run and go on coastal walks in her town of Pacifica. She recently discovered that she makes delicious chocolate chip cookies, and is always looking to share her treats with others!
Degrees
Bachelor of Science in Nursing, San Francisco State University

Registered Nurse

Multiple Subject Credential Program, Notre Dame de Namur University

Multiple Subject Credential
Instructional Aides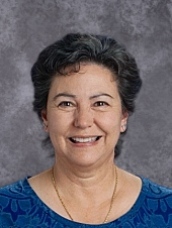 Julie Griffith
Instructional Aide
Julie Griffith is the first and second grade aide. A Bay Area native and retired nurse, she became interested in education when her daughter was diagnosed with learning differences. In addition to helping her, Julie volunteered for the second grade reading program at Immaculate Heart of Mary School. The excited faces and wide smiles of the children as they learned to decode words and read fluently hooked her on being a reading aide for life.
Julie am blessed with two daughters one of whom is a teacher and the other a marketing executive.
Julie's family has an Australian Cattle dog named Lucy who loves soft blankets and seems to run their house! Julie's hobbies outside of school include: walking, scrapbooking, reading, and occasionally going to tea.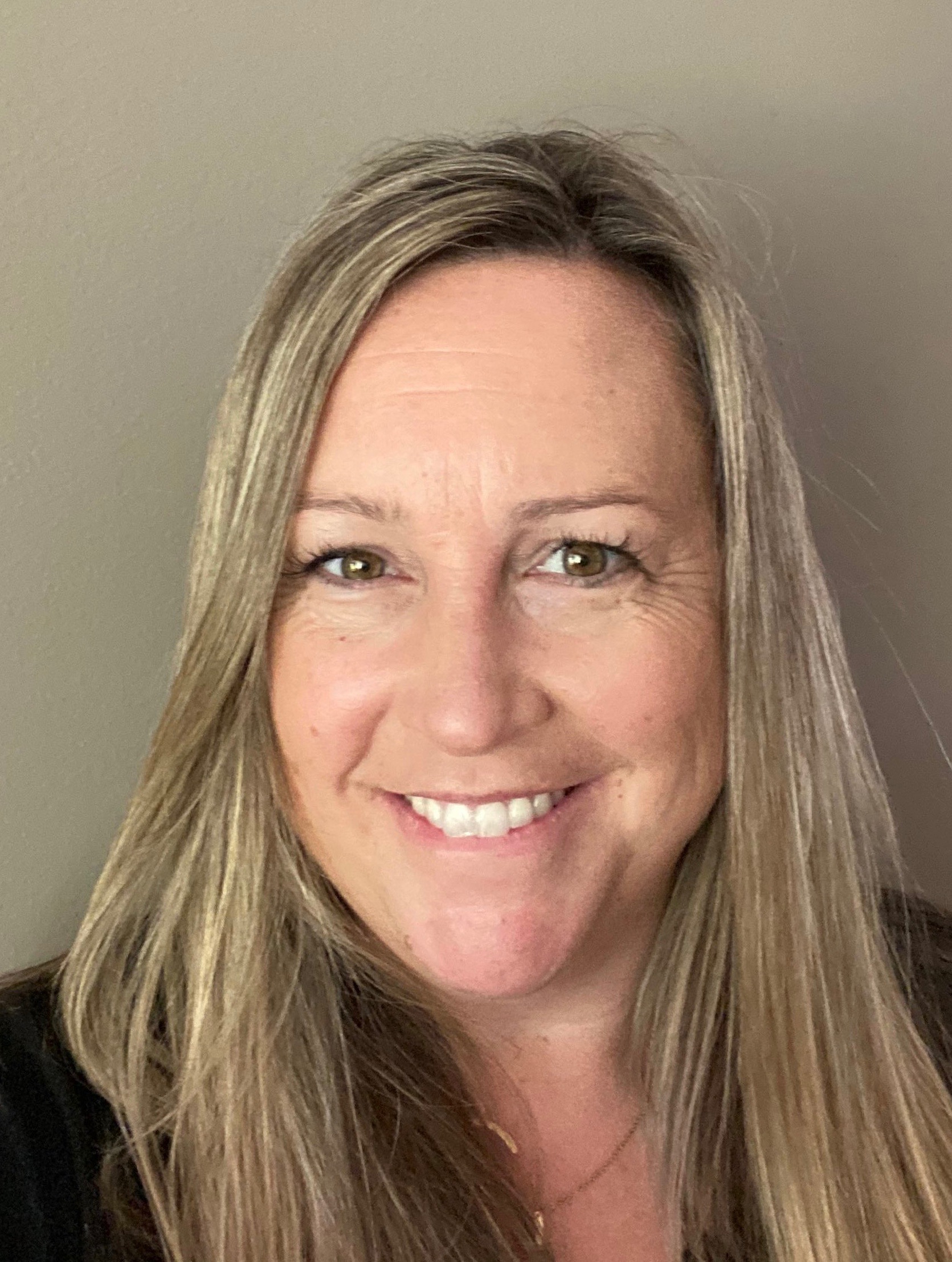 Cathy Paulson
Math Teacher / Instructional Aide
Cathy Paulson was born and raised in Los Gatos, California. She is one of 5 children all of whom attended St. Mary's in Los Gatos and St. Francis High School in Mountain View. Cathy majored in History and received her Bachelor of Arts from Boston College. She completed a year of service with the Jesuit Volunteer Corps working with at risk youth in the greater Santa Rosa area. After working for a number of years in the legal field Cathy enrolled in the STEP: Stanford Teacher Education Program at the Graduate School of Education at Stanford University and earned both her Master of Arts in Education and her Professional CLEAR credential.
Cathy is an active member of the St. Charles community in San Carlos where she has been a long term substitute, instructional aide and member of both the Parent Activities Committee and School Advisory Board. When not being her children's driver, cheerleader, and tutor, Cathy enjoys reading, cooking, traveling, and watching Bay Area sports. Cathy lives in Redwood City with her 3 children (9th, 7th and 4th grades), husband, and dog Otto. Cathy will be the 4th grade Accelerated Math teacher and the Instructional Aide for 5th grade working with Mrs. Mass.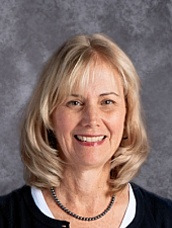 Diane Zell
Instructional Aide
Ms. Zell is the Instructional Aide to Ms. Thayer for our 3rd Grade class. This will be her 4th year at OLMC as an Instructional Aide. She previously worked in the San Carlos and Redwood City School Districts. She has two children, Olivia and Michael; and a fur baby, a Golden Retriever named Sadie Mae. She enjoys working with children and looks forward to a wonderful school year!
When not in school she loves to go for walks, plant flowers in her yard, spend time with family, and be in Tahoe. Tahoe is her "happy place"!
Student Support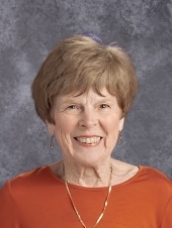 Patricia Walsh
Resource Specialist
Pat Walsh began her teaching career for the San Francisco Unified School District at Jose Ortega School in a 4th grade classroom. After completing five years of teaching in San Francisco, she and her husband moved to Redwood City to start a family. Those early years were spent volunteering at Our Lady of Mt. Carmel as a CCD teacher, Master Catechist, training adult volunteer teachers, and as CCD Program Coordinator for 150 public school students as well as substituting in the nearby Catholic schools. From 1985 to 1993 Pat was employed by San Carlos School District as an associate teacher and long-term substitute. In 1993 she was asked to develop and teach a resource program at Our Lady of Mt. Carmel. Pat obtained her Learning Handicapped Credential and in 1997 her Masters' Degree from the University of San Francisco. Her Masters' thesis included a handbook for administrators, titled "Responding to Special Needs in K-8 Catholic Schools" which has served as a model program, the first of its kind in the Archdiocese of San Francisco. Since assuming the role as case manager for the junior high students that have been identified with special needs, Pat has mentored three resource teachers at Mt. Carmel, while they pursued their special education credentials and Masters' degrees.
Pat chose a profession in education because it energizes and challenges her, she can continue to learn and share her gifts, and to help and encourage others. Her professional passions include educating parents, teachers, and students to respect and celebrate all learning differences; teaching her students to advocate for how they learn, appreciate, develop, and share their unique God- given talents.
Pat feels blessed to have been a member of Our Lady of Mt. Carmel Parish since 1966 and to have her three children graduate from the school: John, class of '80; Terri, class of '82; and Matt, class of '90. She is grateful to still be teaching and to have six grandchildren, the two youngest currently at Our Lady of Mt. Carmel School.
Degrees
Bachelor of Arts in Education, San Francisco State University

Master of Arts in Education, University of San Francisco

Life Credential Grades K-8, State of California

Learning Handicapped Credential

Master Catechist, State of California

Slingerland Teacher Training Certificate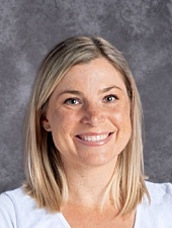 Jessie Barbato
Instructor
Mrs. Barbato is a licensed marriage and family therapist and has been working at OLMC for the past two years. She attended the University of Oregon where she double majored in Psychology and Sociology. She has always had a huge passion for helping others and trying to get to the root of what is going on in our lives that is causing us distress, adversity or turmoil! She decided to continue her education at Santa Clara University where she graduated in 2012 with her Master's in Counseling Pyschology. She has worked at some amazing places learning invaluable lessons about the importance of listening, validating and respecting an individual and helping them gain the tools to feel empowered to take on their lives with confidence. Ms. Barbato worked at Adolescent Counseling Services (Gunn High School and Menlo Atherton High School) as a school counselor for three years. She worked at a 72 bed residential inpatient facility for adults with severe mental illness where she was a case manager/therapist and ran groups. Her last position before coming to OLMC was at Caminar, a non-profit outpatient agency serving adults with severe mental illness, as a case manager and therapist.
Ms. Barbato and her husband Jon and I have two girls, Madison (3) and Avery (9 months) and an Australian Shepherd, Scout, who keep. She loves working at OLMC and seeing students in person!! She provides extraordinary support to all our students during this super-challenging time.
Degrees
Bachelor of Arts Degree in Psychology and Sociology, University of Oregon

Master of Arts Degree in Counseling Psychology, Santa Clara University
Staff Christine Dulany
Christine Dulany grew up in the Bay Area. She earned a Bachelor of Science in Finance at San Francisco State University. Chris worked with the Wilson Sonsini Goodrich and Rosati law firm for years before becoming a mom. At which time, she decided to put being a mom and wife first to the Dulany family with support and love that is needed every day. However, her enjoyment for numbers and money has never left her, whether be it personal or business. Chris deems it essential to be an honorable steward of God's money, that is giving, saving, and spending with purpose and respect. Also, you can find Chris spending time with God, loving on her animals, on a trail, or in a book, where there she finds her soul fed. Chris is grateful to help OLMC and contribute where she can as OLMC has been such a blessing to her son.