Janice Scherba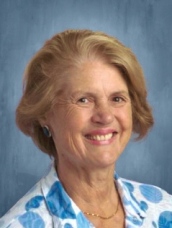 Janice Scherba
K-4 Literacy Specialist
Janice Scherba is a padre through and through! She began her teaching career at OLMC in 1982, teaching both 1st and 2nd grade in her long tenure as a classroom teacher. She recently moved to her new role as literary specialist, helping students become the best readers they can be.
After 40 years total in education, Janice feels blessed to be a part of the OLMC family. Her favorite thing about OLMC is that it is a solid, friendly, faith-based community with history.
A San Carlos native, when not at school, Janice enjoys doing yoga, walking, traveling, and spending time with family and friends.