Pichi Mendoza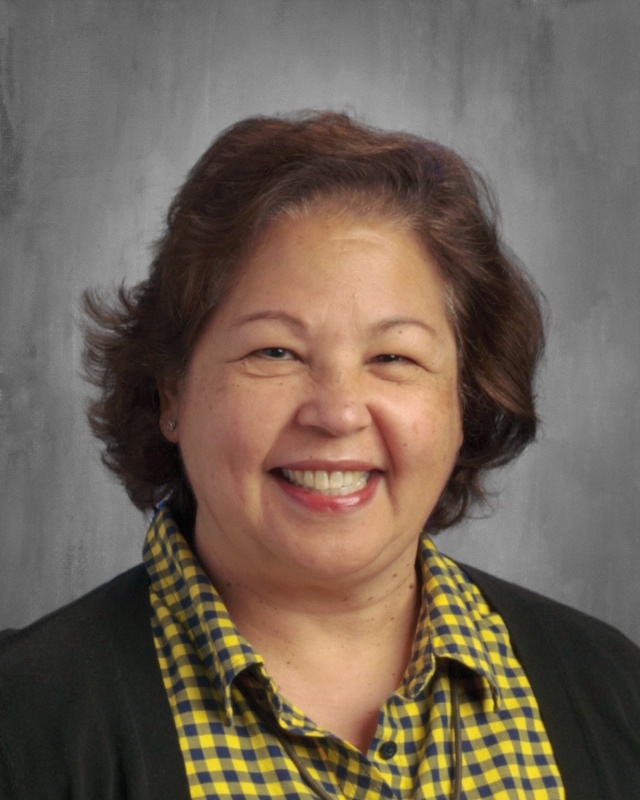 Pichi Mendoza
Spanish Tchr-Librarian
Groups: Homeroom Access
¡Hola! Me llamo señora Mendoza! I have been teaching Spanish at Our Lady of Mount Carmel School for the past 14 years! I can't believe how quickly time has flown by!
Let me tell you a little about myself. I was born in the Philippines to parents of Spanish and Filipino descent. I am the 4thof 6 siblings, and we are a very close family. We have traveled together to Spain and Portugal twice in the past few years. Our family values and harmonious relationship were instilled in us by our parents. I have one child, Patricia, who is married, lives close by, and works in San Francisco for a tech company.
I was educated in single gender Catholic schools from Kinder to College. I was fortunate to attend a school founded by a Spanish Priest who is now a saint, St. Pedro Poveda, and it is the only school in the Philippines that teaches Spanish from Kinder to High School. I still remember some of the poems and songs I learned as a child and have taught them to my students. Fifth graders, do you remember this one: "Tengo, tengo, tengo, pero tú no tienes nada! Tengo tres ovejas en una cabaña. Una me da leche, otra me da lana y la otra mantequilla para toda la semana!"
After college, I spent a year in Spain and studied at La Universidad Complutense de Madrid. It was one of the best experiences of my life!
Since immigrating to the United States, I have lived mostly in the Bay Area though there were short stints in L.A. and Albuquerque, NM. I enjoy living in this area because of the good weather, diverse foods, and most especially, my daughter and two sisters are here!
I love teaching at Mt. Carmel and watching the little 4/5 year olds grow up to be 8thgraders and leaders of the school! It's an amazing feeling to be a part of your lives! I treasure you all! ¡Hasta luego! ¡Olé!