Julie Griffith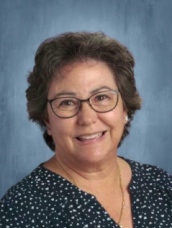 Julie Griffith
Instructional Aide
Julie Griffith is the first and second grade aide. A Bay Area native and retired nurse, she became interested in education when her daughter was diagnosed with learning differences. In addition to helping her, Julie volunteered for the second grade reading program at Immaculate Heart of Mary School. The excited faces and wide smiles of the children as they learned to decode words and read fluently hooked her on being a reading aide for life.
Julie is blessed with two daughters one of whom is a teacher and the other a marketing executive.
Julie's family has an Australian Cattle dog named Lucy who loves soft blankets and seems to run their house! Julie's hobbies outside of school include: walking, scrapbooking, reading, and occasionally going to tea.