Jennifer Bruzzone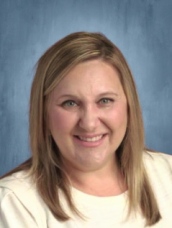 Jennifer Bruzzone
Principal
Groups: Homeroom Access,Sub-Attendance Only,Jr. High Resource
Jen Bruzzone knew from an early age that she wanted to be a teacher; she grew up working in day care centers and babysitting. Taking care of others is her passion, and building relationships and connections with students, while also teaching them important life skills has always driven her work. She believes strongly in the idea that teaching is a calling, and feels most fulfilled when working with her students and seeing them smile! Her philosophy has always been based on the idea that students may forget what you said or what you did, but they will remember how you made them feel.
Jen's professional career began at her alma matter of Notre Dame Elementary. While getting her credential and Masters, she was the 6th grade aide and eventually co-teacher there. Upon completing her Masters at NDNU, she applied for a teaching position in the 6th grade at Our Lady of Mount Carmel and began as the 6th grade homeroom teacher in 2002. Jen was in this role for 16 years before adding the role of Assistant Principal while continuing to teach 6th grade full time. In 2018, she decided to take a major leap and transition from the classroom to pursue more work at the administration level, while still continuing to teach math to the middle school students. Jen currently teaches one class of 8th grade math.
Born and raised in the Bay Area, Jen loves to travel, cook, and just enjoy the simple things in life. Her personal life motto is docle far niente. It's an Italian saying directly translated to mean the "sweetness of doing nothing." It's a way of life that focuses on the art of living in the moment: focus on the present moment and try not to get caught up in much more. She finds much happiness in doing this and tries to work on this in the classroom and in her personal life.