Gregory Davidson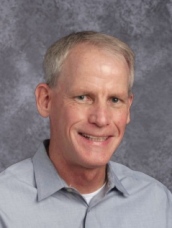 Gregory Davidson
Math Teacher
Degrees
Bachelor of Arts in Political Science and Economics, Stanford University

University of California, Berkeley School of Law
Greg Davidson is a "recovering attorney", having practiced corporate law for 30 years. He has been teaching at OLMC since 2020 and is thouroughly enjoying his second career as a teacher! His wonderful students are his favorite part of OLMC.
Greg grew up in Los Angeles, attending parochial elementary school and Jesuit-run Loyola High School. He attended Stanford, where he graduated with a double major in Political Science and Economics, and thereafter earned his law degree from the University of California, Berkeley School of Law.
Outside teaching, Greg likes to play and watch all kinds of sports, especially golf, read, and spend time with his wife and family.
Class Website: https://sites.google.com/mountcarmel.org/mr-davidsons-7th-grade-math/home