Men's Club Crab Feed 2022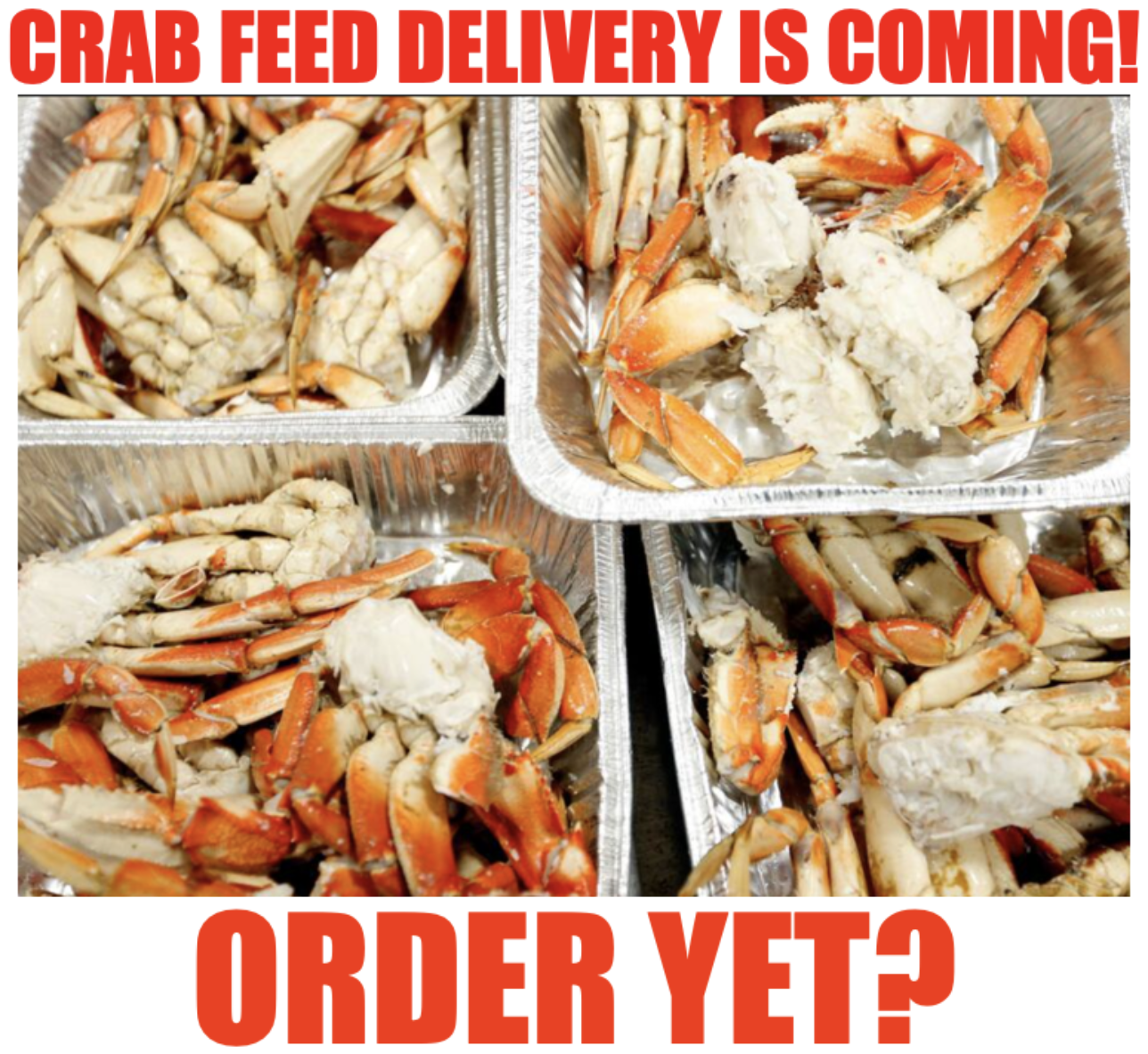 Orders are going fast for the first-ever Mount Carmel Crab Feed Delivery, Sat, February 5th.
Cost is $75 per person. The meal will include clean and cooked crab, bay shrimp cocktail, pasta, salad and dessert.
Every person receiving a dinner will receive 5 raffle tickets to win one of these exciting prizes. We will host the raffle LIVE on our Facebook page at 8 pm on the 5th.
Prizes include:
* 4 Giants tickets (20 rows from home plate)
* Apple watch
* Apple 3rd generation EarPods
* $100 gift certificate to Johnston's Timber & Salt restaurant
* $100 gift certificate to Faith and Spirits San Carlos
Men's Club will deliver to your home between 5:30 and 7:30 pm on Saturday, February 5th. Sorry we cannot allow on-site pickup due to health protocols.
We deliver as far as three miles from Mount Carmel. Thanks for understanding.
Order form closes Thursday January 27 at 6 pm. Our capacity is limited. Don't delay!